Fort Myers Emergency HVAC Services
Proudly Serving Cape Coral, Bonita Springs & Surrounding Areas
Allied Air Services is committed to providing reliable and efficient HVAC services, including same-day and 24/7 emergency repairs. With our extensive experience and expertise in the industry, we are here for you when you need us the most. Whether it's a sudden breakdown or a critical issue with your HVAC system, we are prepared to handle any emergency repair that comes our way. Our licensed and insured technicians work swiftly to diagnose and resolve problems, ensuring that your HVAC equipment is restored to proper function in no time.
Our HVAC technicians can repair:
Central heaters and air conditioners
Commercial HVAC systems
Indoor air quality systems
Thermostats
When you want the job done right, turn to Allied Air Services. We adhere to the highest standards of workmanship and never cut corners or settle for work that is "good enough."
Contact us online or call (239) 893-7560 for 24/7 emergency HVAC services in Fort Myers.
What Is Considered an HVAC Emergency?
An HVAC emergency refers to any situation where there is a sudden and significant issue with your heating, air conditioning, or ventilation system that requires immediate attention to prevent further damage or discomfort.
Some examples of HVAC emergencies include:
Total system failure
Gas leaks
Refrigerant leaks
Carbon monoxide leaks
No heat in the extreme cold
No AC in the extreme heat
Flooding or water leaks
Strange smells or burning odors
Sparks
If you encounter any of these emergencies, contact a professional HVAC technician right away to ensure prompt and safe resolution. At Allied Air Services, our technicians are skilled in pinpointing the cause of any HVAC emergency and implementing fast and reliable repairs.
Warning Signs of HVAC Emergencies
We recommend becoming familiar with the warning signs of an HVAC emergency, so you know when to call our service professionals.
Some common warning signs of an HVAC emergency include:
Your thermostat is displaying incorrect temperatures or not responding to adjustments
There are unusual odors coming from your air vents or HVAC unit
There are excessive grinding, rattling, or banging noises coming from your HVAC system
Your AC is blowing warm air
Your heater is blowing cold air
There are water leaks or excessive ice formation on your HVAC unit
Your HVAC system causes frequent circuit breaker trips
There is poor airflow through your vents
Your HVAC system frequently turns on and off within short intervals
There is ice forming on the refrigerant lines
You've noticed a significant and unexplained spike in your energy bills
Don't ignore signs that your HVAC equipment is struggling. Call Allied Air Services for fast and reliable repairs. Our Fort Myers emergency HVAC service experts arrive in fully stocked trucks, ready to restore proper function to your system as quickly as possible.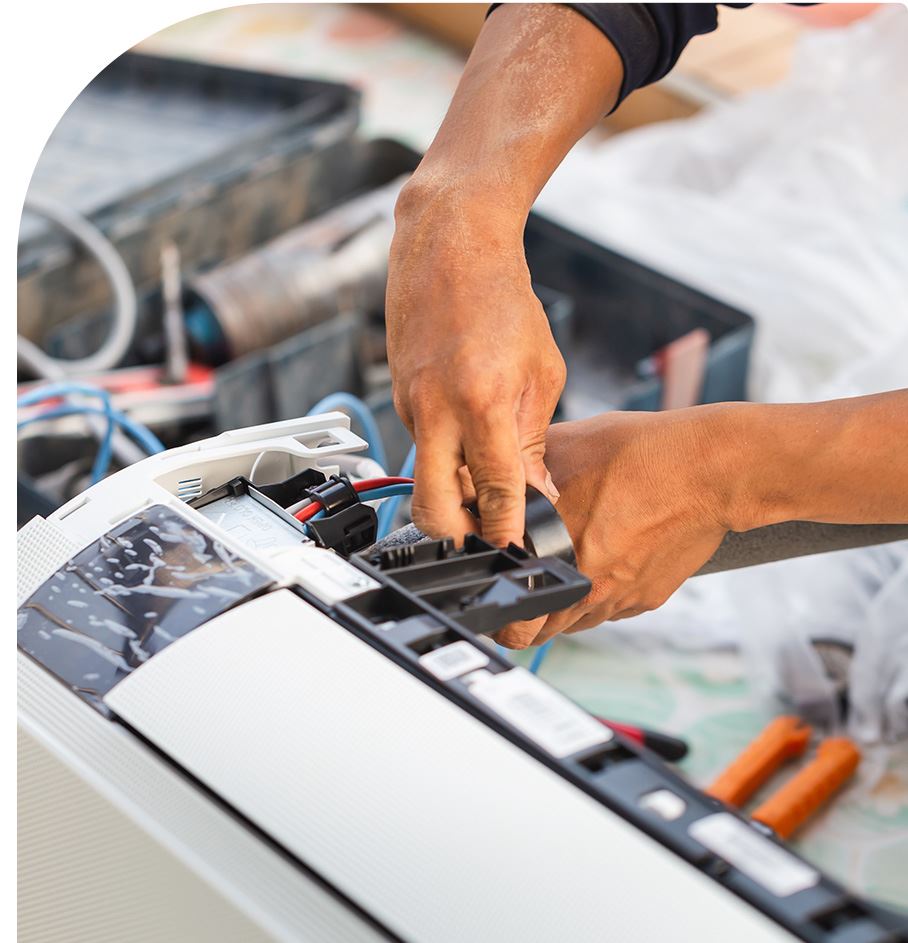 Why Choose Allied Air Services?
24/7 Help Available

We're here to help you whenever you need us.

Financing Options Available

We offer a variety of options. Call to learn about the details.

Insured for Your Peace of Mind

Entrust your HVAC needs to licensed, insured professionals.

100% Satisfaction Guarantee

We're so confident you'll be happy with our services, we guarantee it.
5 Ways to Prevent HVAC Emergencies
HVAC emergencies can be extremely overwhelming to deal with, especially when they pose a risk to your family or home. The good news is that many heating and air conditioning emergencies are easily avoided through routine maintenance and care.
Below are 5 of our best tips for preventing HVAC emergencies:
Regular maintenance: Schedule annual maintenance appointments with HVAC professionals to ensure your system is running efficiently and to catch potential issues before they escalate.
Clean and replace air filters: Keep your HVAC system's filters clean and replace them regularly. This helps maintain proper airflow and prevents dirt and debris from clogging the system.
Unblock vents and registers: Ensure that vents and registers are free from obstructions. Blocked airflow can strain your HVAC system and lead to breakdowns.
Be mindful of warning signs: Pay attention to any unusual noises, odors, or fluctuations in performance. These could be indicators of underlying problems that need addressing.
Keep outdoor units clear: Ensure that outdoor units are free from debris, vegetation, and other obstructions. Clearing around the unit allows for proper airflow and efficient operation.
Make sure your home runs smoothly by turning to Allied Air Services for all of your HVAC needs, big and small. In the event of an emergency, rest assured our team is on call and ready to provide the service you need when you need it.
Call (239) 893-7560 for 24/7 emergency HVAC services in Fort Myers. We can also be reached through our online contact form.