Fort Myers Heater Maintenance
Serving Homeowners in Cape Coral, Bonita Springs & Surrounding Areas
At Allied Air Services, we take pride in providing high-quality and comprehensive heater maintenance services to ensure that your heating system remains in top shape. We understand the importance of a safe and comfortable home, which is why our team of skilled technicians is dedicated to keeping your heater running efficiently and effectively. With our reliable maintenance services, you can enjoy peace of mind knowing that your heating system is well-maintained, giving you one less thing to worry about.
During our HVAC maintenance service, we:
Test all electrical components
Clean drain lines and pans
Check and calibrate thermostats
Tighten loose connections
Replace air filters
Run a full safety and performance test
Following our maintenance services, our experts provide you with a detailed report of our findings, which includes recommendations for heater repairs or replacements.
Call (239) 893-7560 for heater maintenance in Fort Myers.
How Often Does My Heater Need to Be Serviced?
HVAC manufacturers and experts recommend annual heater maintenance services, with fall being an ideal time for maintenance. Fall servicing prepares your heater for winter, so you can rest easy knowing that your home is safe and comfortable all season long.
If you are experiencing issues with your heater in between your annual inspection and tune-up services, we recommend calling Allied Air Services right away. We can take care of the issue before it gets a chance to worsen.
Below are 7 signs you should schedule heater maintenance:
Loud banging, rattling, or screeching sounds
Excessive amount of dust in or near the vents
A discolored pilot light
An unexpected spike in utility bills despite no changes in usage patterns
Weak or uneven airflow
Cold air coming from the heater
Funky odors coming from air vents
If you are experiencing urgent problems with your heater, Allied Air Services is here to help. Our technicians offer same-day and 24/7 emergency HVAC services to make sure you get the support you need when you need it.
What Are the Benefits of Heater Maintenance?
We know you've got plenty of things on your to-do list, but make sure to add annual heater maintenance. Heater maintenance is the key to ensuring that your system runs smoothly and efficiently.
Consider some of the benefits of heater maintenance below:
Improves efficiency: Regular maintenance ensures that your heater operates at peak efficiency, reducing energy consumption and lowering utility bills.
Enhanced performance: Maintenance helps identify and address any issues early on, allowing your heater to perform optimally and provide consistent heating throughout your home.
Increased lifespan: Proper maintenance extends the lifespan of your heater by preventing major breakdowns and minimizing wear and tear on components.
Safety assurance: Maintenance includes safety checks to detect potential hazards like gas leaks or faulty electrical connections.
Cost savings: By addressing minor problems during routine maintenance, you can avoid more expensive repairs or even premature replacement of your heater.
Improved air quality: Regular maintenance involves cleaning or replacing air filters and checking for any buildup of dust or debris, resulting in better indoor air quality.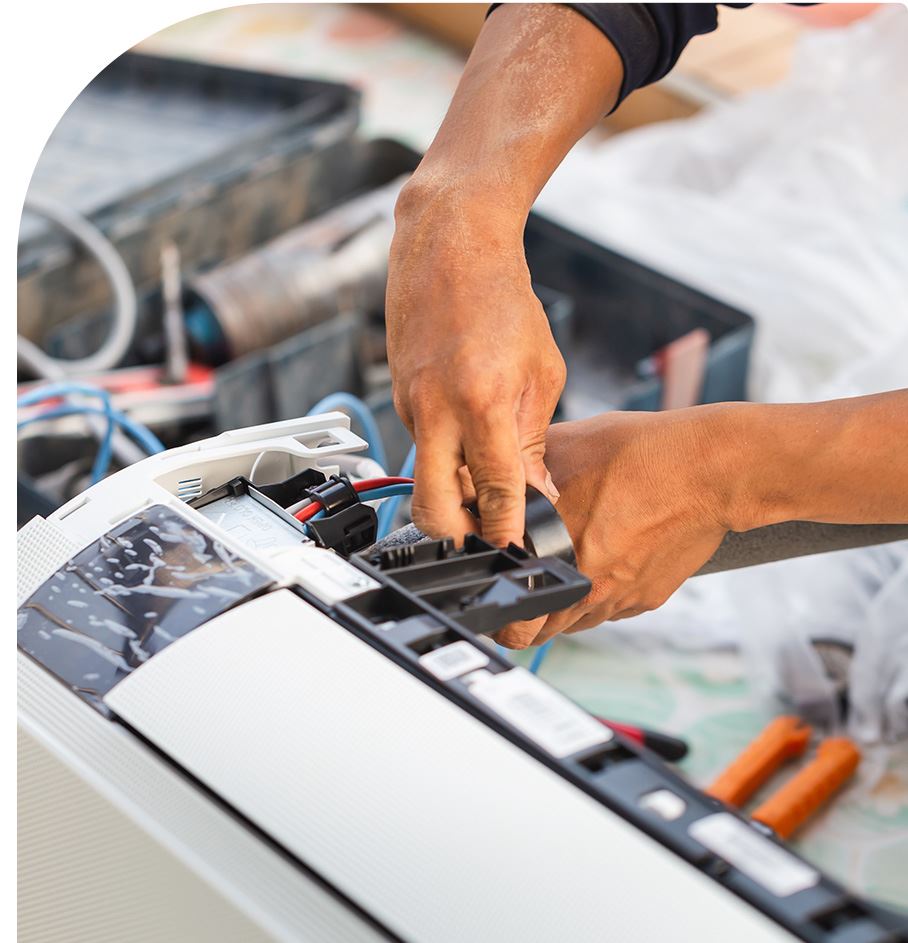 Why Choose Allied Air Services?
24/7 Help Available

We're here to help you whenever you need us.

Financing Options Available

We offer a variety of options. Call to learn about the details.

Insured for Your Peace of Mind

Entrust your HVAC needs to licensed, insured professionals.

100% Satisfaction Guarantee

We're so confident you'll be happy with our services, we guarantee it.
Home of the Comfort Club!
Allied Air Services has designed a comprehensive maintenance program, called the Comfort Club, to keep your heating and air conditioning equipment in excellent condition. Joining the Comfort Club is an excellent way to protect your heating equipment and keep it in excellent shape for many years to come.
We offer various membership packages, depending on your needs. These include:
Bronze Package
Silver Package
Gold Package
Platinum Package
With 30+ years of industry experience, we have extensive experience servicing all makes and models of equipment. We are skilled in diagnosing and resolving a range of heater problems, big and small. Hire our team for heater maintenance and know that you're working with the most honest and dedicated technicians out there. We always treat your home as if it were our own, providing personalized solutions and unmatched customer experiences.
Call (239) 893-7560 for heater maintenance in Fort Myers. We can also be reached through our online contact form.