Fort Myers Heater Repair
Proudly Serving Cape Coral, Bonita Springs & Surrounding Areas
At Allied Air Services, we understand the importance of a properly functioning heating system in maintaining comfort and coziness in your home. That's why our dedicated team of professionals is committed to providing high-quality heater repair services that restore your peace of mind and warmth to your living space. With our expertise and swift response times, we prioritize efficiency and work diligently to resolve any heating issues promptly. Whether you're experiencing a small issue or a full-blown heater emergency, rest assured our technicians have the expertise to take care of the problem. We are skilled in diagnosing and resolving a comprehensive range of heating system problems, big and small.
Contact us online or call (239) 893-7560 to schedule a heater repair in Fort Myers.
Why Did My Heater Stop Blowing Warm Air?
The last thing anyone wants is for their heater to start blowing cold air into their home. If you're experiencing this problem, you need to figure out the reason why. Identifying the cause of this problem is essential to ensuring a lasting heater repair. One of the most common reasons why your heater might be blowing cold air is a clogged air filter. When the filter becomes dirty or blocked, it restricts airflow, resulting in reduced heat output. Another possibility is that your thermostat is malfunctioning by either not accurately detecting the temperature or sending incorrect signals to the heater.
Additional issues that can cause this include:
Problems with electrical connections
A faulty limit switch
A lack of fuel supply in a gas furnace
It is important to consult with a trained technician from Allied Air Services to accurately diagnose and address the specific cause of your heater not blowing warm air.
8 Warning Signs You Need a Heater Repair
Problems with your heater should always be addressed sooner rather than later. Even issues that appear to be minor can cause extensive and irreversible damage to your system if left unrepaired, so be sure to turn to Allied Air Services at the first sign that something is wrong. Of course, you'll need to know what to look out for.
Here are some common warning signs you need to schedule a heater repair in Fort Myers:
Cool air coming out of your air vents
System turning on and off frequently throughout the day
Unexpected spikes in energy bills
Uneven heating throughout the home
Strong or unusual odors coming from the unit or air vents
Strange sounds during system operation
Increased dust near furnace vents
A yellow pilot light
Our team takes the stress out of heater repairs. Equipped with state-of-the-art tools and technology, we quickly pinpoint the source of the problem and implement the best possible solution, restoring comfort to your home as quickly as possible.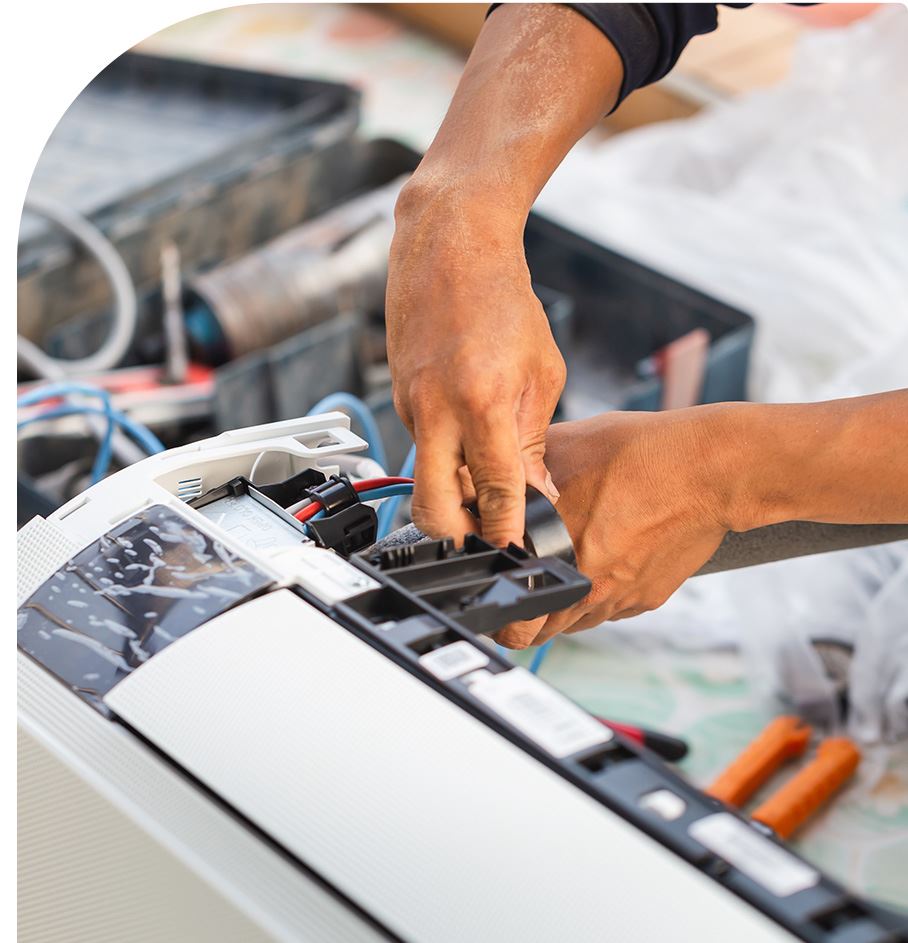 Why Choose Allied Air Services?
24/7 Help Available

We're here to help you whenever you need us.

Financing Options Available

We offer a variety of options. Call to learn about the details.

Insured for Your Peace of Mind

Entrust your HVAC needs to licensed, insured professionals.

100% Satisfaction Guarantee

We're so confident you'll be happy with our services, we guarantee it.
3 Ways to Avoid Heater Repairs
Heater repairs can be a pain; luckily, many of them are easily prevented through routine maintenance.
Follow these tips and tricks to prevent heater repairs:
Regular maintenance: Annual heater maintenance is crucial to prolonging the lifespan of your system and reducing the risk of repairs. During maintenance services, we inspect, clean, and tune up your heater, which enables us to identify any issues before they become major problems.
Change air filters: Regularly replacing or cleaning your air filters ensures proper airflow and prevents dust and debris from accumulating in your heating system. Clogged filters can lead to reduced efficiency and strain on the system.
Monitor thermostat settings: Avoid extreme temperature changes and rapid adjustments on your thermostat. Gradual adjustments can help prevent unnecessary wear and tear on your heater.