Heater Installation & Replacement
Fort Myers Heater Installation & Replacement
HVAC Experts Serving Cape Coral, Bonita Springs & Surrounding Areas
If you're in need of a new heating system, look no further than Allied Air Services. As a veteran-owned company, we are honored to serve our community by providing the highest quality heating services and solutions. We are backed by 30+ years of industry experience and have the skills and expertise needed to provide high-quality heater installations and replacements in Fort Myers.
We understand that every home has unique heating needs, which is why we take the time to assess your individual requirements before recommending and installing the best system for you. We use only the best-quality materials and equipment to ensure that your new heating system is installed to the highest standards. We also take care to ensure that all installations are carried out in a timely manner, minimizing any disruption to your daily routine.
Contact us online or call (239) 893-7560 to schedule a heater installation or replacement in Fort Myers.
When Should You Replace Your Heater?
Heating systems are designed to last between 15 and 20 years. If yours is nearing the end of its expected lifespan and acting up, it may be worth considering an upgrade. The last thing you need is for your system to break down for good in the middle of winter, so we recommend becoming familiar with the warning signs that replacement may be necessary.
Here are some of the most common signs you need to replace your heater:
A significant rise in energy bills
Frequent heater repairs
Hot and cold spots throughout the home
Unusual, loud noises coming from the system
Weak or uneven heating
A steady decline in system performance
Excessive dust buildup around vents
If you notice any of these signs, it's best to consult with a qualified HVAC professional who can accurately assess your situation and provide expert advice tailored to your specific needs.
Experiencing an urgent heater problem that needs to be addressed right away? Allied Air Services is committed to being there for you when you need us most, which is why we offer same-day and 24/7 emergency services. Contact our team for fast and reliable service.
What Are the Benefits of Replacing Your Heater?
Thinking of replacing your outdated heater? New heating systems often provide a variety of excellent benefits, making them a worthwhile investment.
Consider some of the benefits of installing a new heater below:
Improved energy efficiency: Newer heaters are designed to be more energy efficient, resulting in lower energy consumption and reduced utility bills.
Enhanced comfort: A new heater can provide more consistent and reliable heating.
Quieter operation: Newer heaters are equipped with advanced technology that reduces noise levels, creating a quieter and more peaceful living space.
Better indoor air quality: New heating systems come with enhanced air filtration capabilities, helping to remove dust, allergens, and other pollutants from the air.
Added home value: A new heater is a desirable feature for potential buyers, resulting in an increased property value. If you're considering selling your home, a new HVAC system is a worthy investment.
Ready for a new heating system? Reach out to Allied Air Services to explore your options. As a certified Trane dealer, we have access to a range of top-performing, energy-efficient heating systems designed to maximize your comfort, savings, and efficiency.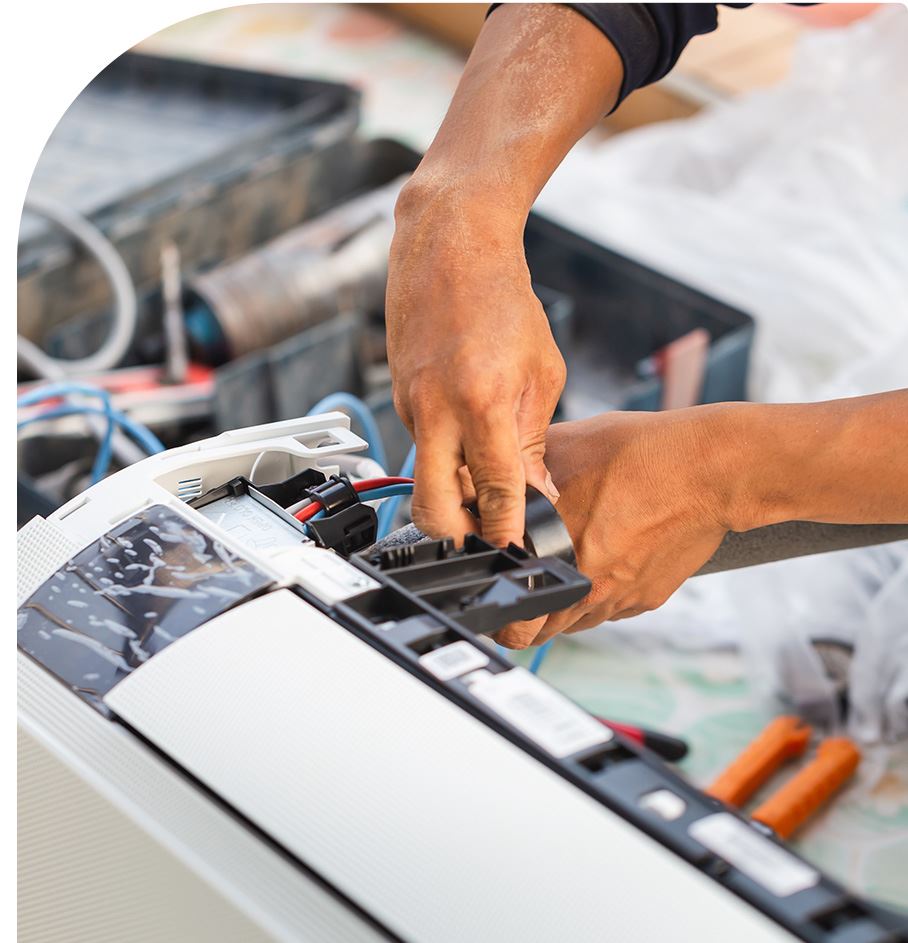 Why Choose Allied Air Services?
24/7 Help Available

We're here to help you whenever you need us.

Financing Options Available

We offer a variety of options. Call to learn about the details.

Insured for Your Peace of Mind

Entrust your HVAC needs to licensed, insured professionals.

100% Satisfaction Guarantee

We're so confident you'll be happy with our services, we guarantee it.
Tips for Caring for Your New Heater
Make sure your new investment is taken care of by performing routine heater maintenance. Through regular maintenance and care, you can significantly reduce the risk of repairs, extend the lifespan of your system, and maximize its safety and performance. Manufacturers and HVAC experts alike recommend scheduling annual heater maintenance, specifically during early to mid-fall. That way you can make sure that your system is prepared to take on the winter cold without experiencing any unnecessary breakdowns or repairs.
Additional maintenance tips for your new heater include:
Change your air filter every 30 – 90 days
Keep the area surrounding your heater free of any objects or debris
Set your thermostat to 68 degrees Fahrenheit during winter to prevent system strain
Keep all of your air vents open and ensure nothing is blocking them
The Comfort Club, our comprehensive maintenance program – which includes annual inspection and tune-up services – is designed to help you get the most out of your heating and air conditioning equipment.
For high-quality heater installation and replacement services in Fort Myers, call (239) 893-7560 or send us a message online.