AC Installation & Replacement
Fort Myers AC Installation & Replacement
Proudly Serving Cape Coral, Bonita Springs & Surrounding Areas
A properly installed air conditioning unit can make all of the difference in the comfort of your home. Make sure your AC unit is installed correctly by turning to Allied Air Services for fast, reliable, and affordable AC installation and replacement services in Fort Myers.
Backed by 30+ years of industry experience, we have the skills and expertise needed to install your new air conditioning unit correctly. And, as a certified Trane dealer, we have access to high-performing, energy-efficient AC equipment designed to maximize your comfort, savings, and efficiency. Our AC service experts work closely with you to understand your specific needs and goals before selecting and carefully installing the perfect system for your home.
Call (239) 893-7560 for quality AC installation services. We can also be reached through our online contact form.
What Are the Benefits of Upgrading Your AC?
We know that installing a new air conditioner might seem like a daunting task, but a new system can provide a wide range of excellent benefits.
Some of the greatest benefits of a new air conditioner include:
Significant energy savings: Upgrading to a new AC unit can result in reduced energy consumption, leading to lower utility bills.
Improved indoor air quality: A new AC system can help enhance indoor air quality by filtering out allergens, dust particles, and other pollutants, creating a healthier indoor living environment.
Increased comfort: Modern AC units provide more precise temperature control and enhanced airflow, ensuring consistent and comfortable cooling throughout your home.
Enhanced durability: Newer AC units are built with advanced technology and improved components, offering greater reliability and durability, and reducing the chances of breakdowns and costly repairs.
Quieter operation: Modern AC units are designed to operate with reduced noise levels, ensuring a quieter and more peaceful indoor environment.
Ready to install a new AC in your home? Contact Allied Air Services to go over your options. We have access to a variety of excellent systems for you to choose from.
How Long Do Air Conditioners Last?
Air conditioning units generally have a lifespan of around 10 to 15 years, although this can vary depending on various factors such as quality of installation, maintenance, and usage patterns.
As an AC unit ages, it becomes more prone to frequent repairs, decreased cooling efficiency, and higher energy consumption. By being able to identify signs of a failing system, homeowners can proactively plan for a replacement rather than waiting for a complete system failure. This proactive approach allows homeowners to research and select a new AC unit that meets their needs and budget while avoiding the inconvenience and discomfort of living without cooling during the peak summer months.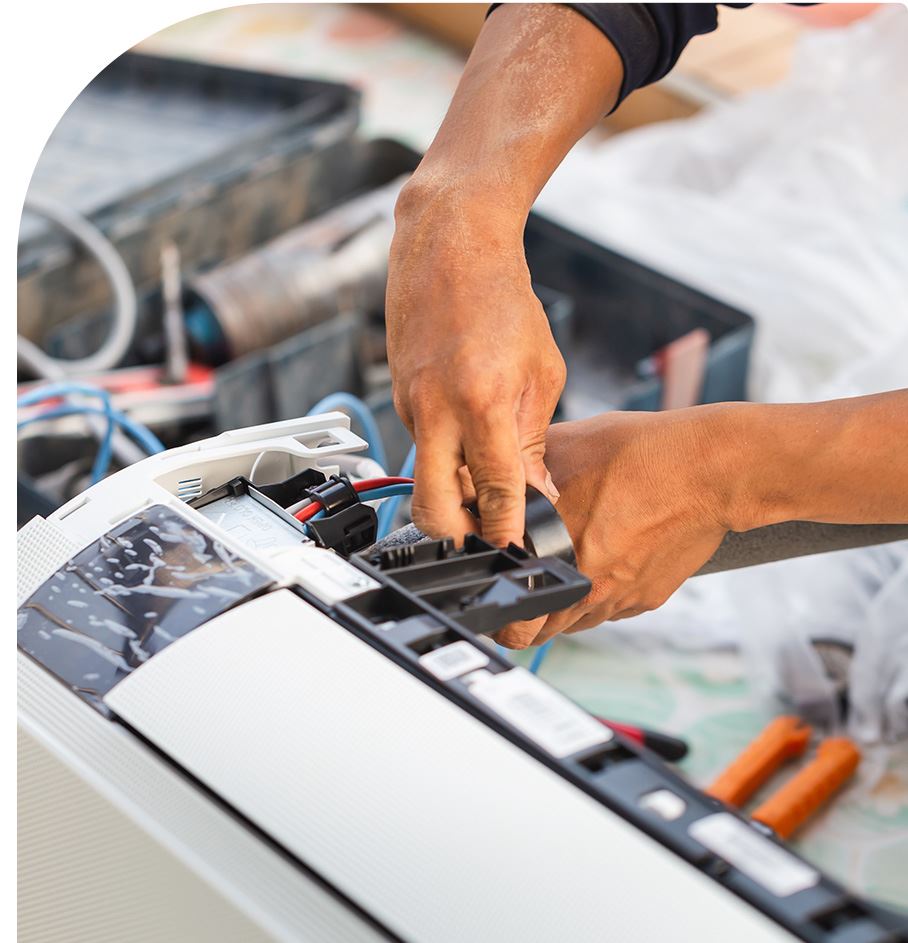 Why Choose Allied Air Services?
24/7 Help Available

We're here to help you whenever you need us.

Financing Options Available

We offer a variety of options. Call to learn about the details.

Insured for Your Peace of Mind

Entrust your HVAC needs to licensed, insured professionals.

100% Satisfaction Guarantee

We're so confident you'll be happy with our services, we guarantee it.
How Do I Know If I Need a New AC?
The last thing you need is for your air conditioner to break down in the middle of winter, leaving you and your family to suffer through the cold. That's why our team at Allied Air Services recommends becoming familiar with the warning signs that your AC needs to be replaced. That way you can install a new unit before yours fails, helping you to maintain a safe and comfortable home.
Below are some of the most common warning signs you need to replace your AC:
Your AC is struggling to cool your home effectively
There has been a significant rise in your energy bills
Your unit is approaching the end of its expected lifespan (10 – 15 years)
Your AC requires frequent repairs
There are unusual sounds – such as grinding, banging, or screeching – coming from your unit
There has been a decrease in airflow from your vents
There are foul or musty odors coming from your vents
Your AC lacks energy-efficient features and advanced technology found in newer units
You notice an increase in dust, allergens, or other signs of poor indoor air quality
Consult with a licensed technician at Allied Air Services to determine whether or not your AC unit needs to be replaced. We are available to carefully inspect your air conditioner and run a full safety and performance test to assess its overall condition.
Contact us online or call (239) 893-7560 for quality AC replacement and installation services in Fort Myers. We look forward to serving you!