Fort Myers AC Maintenance
Your air conditioner is one of the most vital and important appliances in your entire home, so why not show it some love for how well it takes care of you? At Allied Air Services, we proudly offer world-class Fort Myers AC maintenance services that keep your system in its best condition all year long. Our technicians have the training to tune up both new and old systems alike, ensuring each one operates to its fullest potential.
Whether you're looking to save money, give yourself some added peace of mind, or maintain your newly installed air conditioner's warranty, reach out to the team at Allied Air Services today. We're proud to be home of the Comfort Club, a preventative maintenance program that is designed to make sure your home or business remains comfortable all year long. This proactive maintenance agreement provides you with reliable upkeep that is carefully crafted to meet your needs.
Our Comfort Club plans come in four tiers:
Bronze package
Silver package
Gold package
Platinum package
To sign up for one of our Comfort Club packages or to schedule an AC maintenance service with us, reach out to Allied Air Services by calling (239) 893-7560 today.
Do I Have to Maintain My Air Conditioner?
The short and simple answer? Absolutely. You wouldn't drive your car for tens of thousands of miles without changing your oil, checking your brakes, or rotating your tires, right? That would not only bring the overall performance of your car down, but it would also eventually become dangerous to do so. Your air conditioner is not all that different. If you don't maintain it, all of the wear and tear brings its overall performance down, wastes money on extra energy, and even makes it more vulnerable to serious problems that can stop it from working. On a blistering afternoon, that could become dangerous in mere minutes.
Our Comfort Club professional maintenance services are a series of performance-increasing, wear-reducing tasks that restore your air conditioner to its peak and ensure it's ready to operate at its fullest capacity throughout our long operating season.
Our maintenance services include:
A comprehensive, multi-point inspection
Electrical connection checks and testing
Refrigerant testing and level checks
Thermostat calibration
Motor and fan checks and maintenance
A visual ductwork inspection
Cooling capacity check
This service includes care and upkeep to ensure your moving parts move freely, your stationary parts remain solid, and your controls and other crucial components are doing exactly what they should. This not only readies your air conditioner to handle the toughest and hottest summer days but also gives you the opportunity to address any minor problems before they become a major concern. That means greater peace of mind with a greatly reduced chance of a stressful air conditioning emergency.
We're a powerful ally when it comes to your comfort! Learn more about our maintenance options by contacting Allied Air Services at (239) 893-7560 today.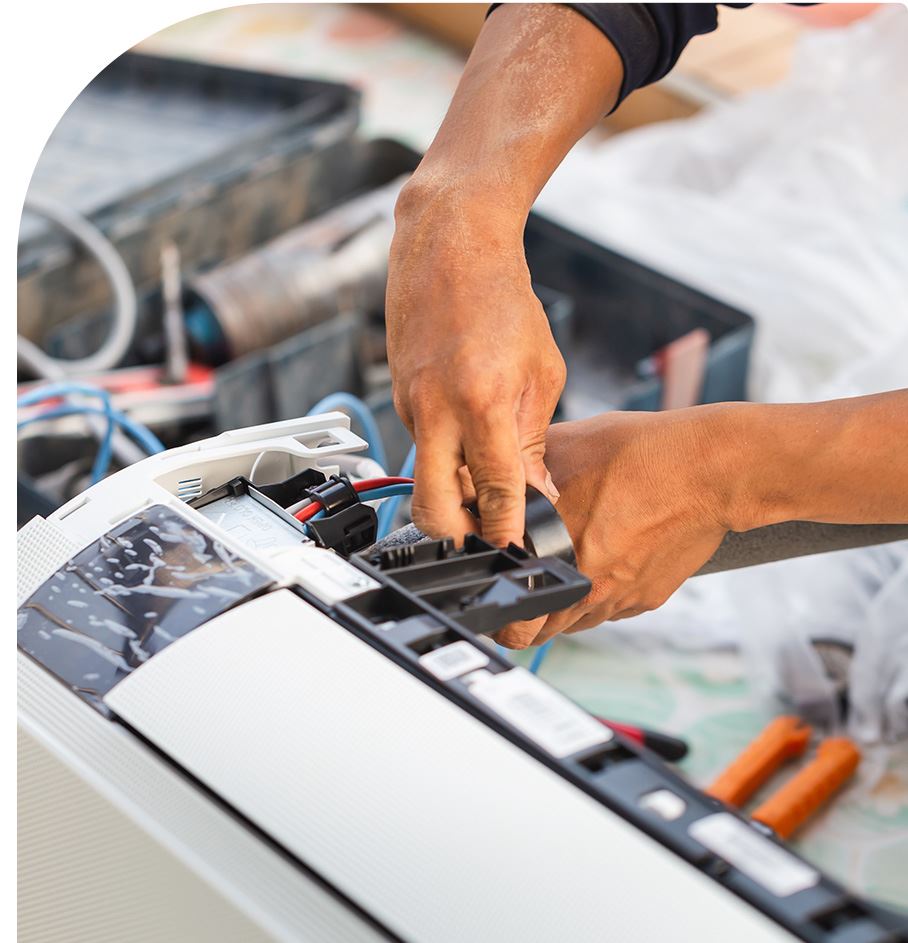 Why Choose Allied Air Services?
24/7 Help Available

We're here to help you whenever you need us.

Financing Options Available

We offer a variety of options. Call to learn about the details.

Insured for Your Peace of Mind

Entrust your HVAC needs to licensed, insured professionals.

100% Satisfaction Guarantee

We're so confident you'll be happy with our services, we guarantee it.